About Al Muheet Al Aam Group of Companies
Al Muheet Al aam Group is a multinational consolidation of different companies and sectors, the group's portfolio includes real estate, contracting & engineering, Trading & Distribution, Information Technology, Foodstuff and Manufacturing.
Al Muheet Al aam Group has evolved to become a powerful and vibrant group that employs more than 100 personnel in UAE & Saudi
From his humble beginnings, the Chairman of the group, has built an empire that spans a myriad of trades who continues to build on his legacy with revolutionary projects and innovative ventures. The Chairman has successfully turned Al Muheet Al Aam into one of the most celebrated companies in the region, having developed multiple award-winning projects.
We aim to achieve economic growth in the commercial, industrial, construction, real estate, and service sectors, all while preserving our moral values. We realize our excellence in services to local and international customers, must be provided in such a way that the benefits of this growth are reflected not only on the group, but most importantly on our customers and the communities in which we operate.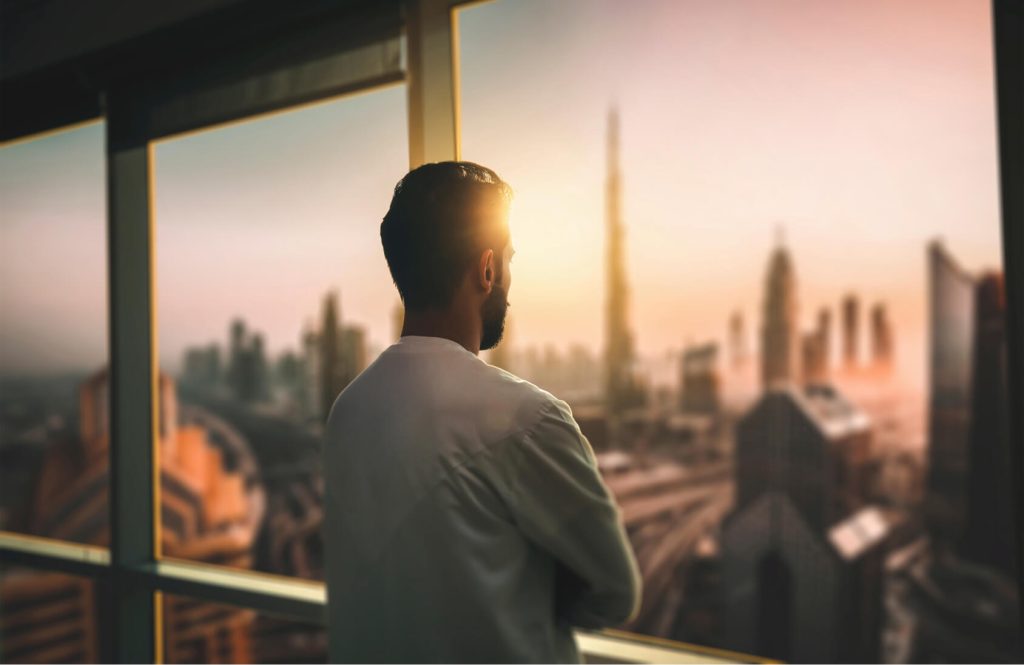 Our philosophy has always been one of continuous improvement and development in all activities and fields of work. Focusing on the quality of our products and services, from sourcing the best materials to production and sophisticated work techniques.
Because success will be for those who dare to change and embrace progress, Al Muheet Al Aam Group always looks forward to achieving what is better and has never hesitated to adopt challenges, entering new sectors and fields in order to be your Future Partners.